If dental care hasn't been your top priority during the ongoing global pandemic, you aren't alone. With so much going on over the past year, it's all too easy for dental health to be sidelined. Fortunately, it's never too late to take care of your teeth!
Even during a pandemic, it's important to stay on top of your dental health. By taking good care of your teeth at home and making safe trips to your dentist when possible, you can keep your teeth healthy and remove the potential stress of dental problems from your life. 
Remember the Basics
Brushing and flossing regularly is always essential, but even more so if you are at high risk of Covid and may not be able to make regular dentist visits. We encourage all our patients to make sure they're brushing and flossing correctly and regularly. 
By taking control of your own dental health now, you'll be able to establish habits that will keep your teeth pain-free and looking great.
A pandemic is an extremely important time to be vigilant about your dental care, and maintaining good habits will benefit you now and in the future. 
If you're interested in learning how you can improve your hygiene habits and take better care of your teeth, contact us! Preventative care is an important part of our mission as well as your health.
Keep Your Dental Appointments (Safely)
With some exceptions, we recommend keeping your dental appointments and visiting our office about twice a year for checkups and cleanings. We're doing our part to keep our office as safe and clean as possible, so you can be comfortable when you visit us. 
Our updated protocols include:
Distanced check-ins by calling from your car when you arrive at the office.
Health screening before each appointment—including temperature checks of each patient and daily checks of each staff member.
Staggered appointment times to keep our office capacity low.
Face masks worn at all times, except when your teeth are actively being examined.
Extra sanitization measures of all tools, rooms, and hands in our office.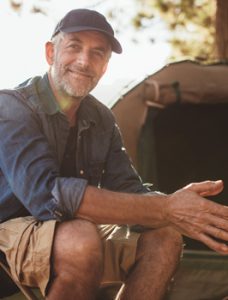 If you are at high risk of Covid and would feel more comfortable postponing that biannual checkup, particularly if you're following advice from your doctor, we support the decision you're making for your health.
Additionally, if you've recently been exposed to someone with Covid or have been experiencing Covid symptoms, call our office and let us know. We can easily reschedule your appointment for a time that's safer for you and everyone in our building.
At our office, we take great care to keep our patients safe and healthy. If you are concerned about your risk of catching Covid at your dental appointment, contact us! We are more than happy to explain our Covid precautions and answer any questions you might have. 
We are committed to doing everything we can to offer you the safest possible dental experience. Let us know if there's anything we can do to make your experience more comfortable!
Don't Ignore the Signs
Postponing a checkup is one thing, but don't use Covid as an excuse to ignore the signs of a dental emergency. Contact us if you're experiencing any of the following:
Severe pain in your teeth or gums. 
Swollen, sensitive, or discolored gums. 
Dental bleeding.
Discolored or extremely sensitive teeth.
A loosened or knocked out permanent tooth. 
Even in a pandemic, it's important to treat a dental emergency as quickly as possible. Acting quickly can prevent further dental problems down the road, such as developing further infections or losing a tooth. 
If you're experiencing something that feels like an emergency—even if it's not on the list above—don't hesitate to contact us. We will work with you to decide the safest way to resolve your pain and repair your smile. 
Even in a Pandemic, You Can Have Healthy Teeth and a Beautiful Smile!
While this pandemic may have made dental care slightly more complicated, we can overcome any extra obstacles and keep your smile healthy with a little extra precaution and communication. Contact us at Alexander Dentistry today to learn about our Covid precautions or to schedule an appointment!