Here at Alexander Dentistry in Birmingham, Alabama, we believe that everyone should have a smile they are proud to share. A good smile doesn't just improve your appearance—it can boost your confidence and help you perform better at school, work, and in your personal life! 
Now, thanks to high-quality dental veneers for teeth, your dream smile is a lot closer than you might think!. 
Why Get Veneers for Teeth?
For some people, having a perfect smile is as simple as maintaining their oral hygiene, good brushing and flossing habits, and occasionally getting a teeth whitening treatment. However, for others, due to age, accident, or other circumstances outside of your control, it may not be so simple. 
As we get older, our white teeth naturally fade to darker shades of yellow. Additionally, the tooth enamel may wear down making your teeth weaker and causing them to break or chip more easily—this can put your overall oral health at great risk! Dental veneers are a great cosmetic dentistry option that can boost the appearance of your smile while adding an extra layer of protection to weakened and damaged teeth. 
If you have teeth that are discolored, misshapen, or do not match the rest of your smile in any other way, dental veneers are a great solution!
What Are Veneers for Teeth? 
Dental veneers are a simple cosmetic dentistry solution that can fix and cover many dental problems. They are thin white shells that are bonded to your front teeth to give you a flawless smile. 
Single Tooth Makeover | If you have one problem tooth, you can get a single customized veneer to reshape and redesign your natural tooth. A veneer can be shaped, sized, and color-matched to help your tooth blend seamlessly with the rest of your smile. 
Total Smile Makeover | If you're looking for a brand new smile, veneers are the fastest way to get from where you are to where you want to be! For a full smile makeover, customized veneers will be placed on all of your front teeth, getting rid of any gaps, unevenness, or discoloration between your teeth. 
Veneers can cover a wide variety of dental problems. Compared to dental crowns, veneers for teeth are a simpler and more conservative solution for minor dental problems because they are extremely thin and they only cover the front of the teeth. 
Whether you want teeth whitening, extra tooth protection, or covers for damaged teeth, call us today to see how dental veneers can work for you!
Many Types of Dental Veneers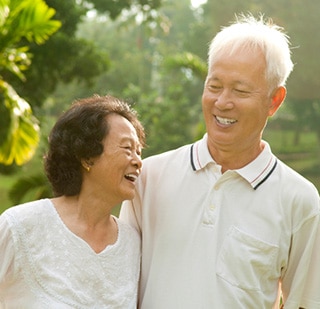 Besides having multiple uses, there are also many different types of veneers.
Porcelain Veneers.

The most popular type of veneers are made out of high-quality porcelain. This material is meant to be strong, durable, and look just like your natural teeth. 

Composite Veneers.

This veneer is made out of a tooth-colored composite resin that hardens to be just as strong as your natural teeth. 

Prepless Veneers.

If you like the idea of a full smile makeover, but don't want to undergo any major tooth preparation, we also have prepless veneers that can be fixed right on top of your natural smile without permanent changes. 
Here at Alexander Dentistry, we're happy to provide you with all of these veneer types. With any of these types of veneers, they can be color-matched to your current teeth, or you can choose your desired shade of white to brighten your whole smile at once. 
Call us today to schedule a consultation with your cosmetic dentist, Dr. Alexander! We can discuss if you are a good candidate for veneers, and which type of veneer will best suit your smile needs.
The Beauty and Benefits of Porcelain Veneers
Among these types of veneers, porcelain veneers, also known as porcelain laminates, are the type of veneers that look most like your natural teeth. Porcelain has the same coloring as real teeth and even reflects light in the same way. These veneers are stain-resistant, making them a long-lasting option.
Composite veneers, while still beautiful and durable, may last around 4–8 years. Porcelain veneers, on the other hand, are known to last for 12–25 years with very little maintenance needed!
The Dental Veneer Procedure from Alexander Dentistry
Your dental veneers process begins when you first come to the office for a diagnosis and consultation.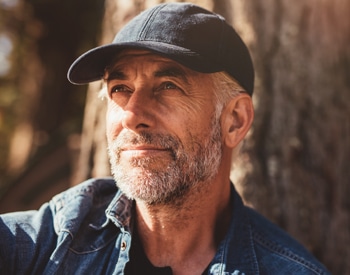 Cosmetic dentist Dr. Alexander will examine your teeth to determine if you are a good candidate, and the two of you will discuss what you want your smile to look like.
If you decide to go through with veneers, we will then need to take an impression of your teeth to ensure your customized veneers will fit perfectly to your smile. Dr. Alexander may still need to make adjustments after the veneers are attached, but the impressions beforehand will make sure they are as close as possible to their final shape before we make any changes.
Next your teeth will need to be prepped for the placement of the dental veneers. 

If you choose to have prepless veneers, no tooth structure will need to be removed. Instead, Dr. Alexander will thoroughly clean your teeth before he places the veneers to ensure that no bacteria is trapped between your natural teeth and the new veneers. 
If you choose longer-lasting composite or porcelain veneers, Dr. Alexander will need to carefully buff your teeth, removing a thin layer of your tooth enamel so your teeth will not become too thick once the veneers have been placed. 

At this point, you may be given temporary veneers to wear while you wait for your permanent veneers to be produced in a high-quality dental laboratory.
Once your veneers are ready, Dr. Alexander will check to make sure the dental veneers look great with your teeth, and he will make minor adjustments to them as necessary. Your veneers are then applied to your tooth surface with a special dental cement and hardened with a light beam.
After that, you can enjoy your brand new smile! Call our office if you have any questions or notice any problems after the procedure.
Advantages Of Dental Veneers
You can enjoy the advantages of dental veneers. When you choose porcelain veneers at Alexander Dentistry, you can enjoy all of the following: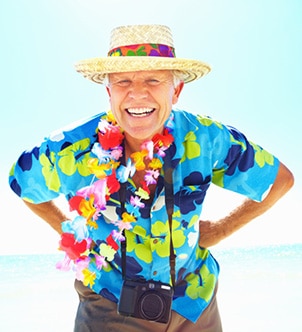 Natural-Looking Smile: Porcelain veneers will make your smile look unified, consistent, and sparkling.
Smiles Without Extra Maintenance: With veneers for teeth, you do not need to worry about changing your regular oral care routine.
Conservative and Simple Solution: Dental veneers consist only of thin shells to place over the teeth, which can be simpler than placing a dental crown./li>
Beautiful Teeth in No Time: Veneers for teeth can be placed in just a few appointments, so you won't have to wait long to enjoy your improved smile.
Stronger, Healthier Smile: Dental veneers will strengthen your teeth, so they can do all of the things that healthy teeth should be able to do.
The dental veneers cost will depend on your individual case: how many veneers are being placed, what they are being used for, and what material they are made from. For restorative work, your dental insurance may partially cover the cost. Just remember, a great smile with all these benefits is worth the investment!
If you are interested in porcelain veneers, we are ready to consult with you today!
Simple Solutions For Beautiful Smiles
At Alexander Dentistry, we want you to have the perfect smile you deserve! Besides boosting your own confidence and success, a smile shared with friends goes a long way to boost the lives of those around you. Don't be afraid to share your smile with others anymore! Call us at our Birmingham office today to schedule a consultation.