In the fall, I gathered with the 15 members of Troop 320 at my office on a Saturday morning to learn a bit about dentistry.  We spent our time working to fulfil requirements for the dentistry merit badge.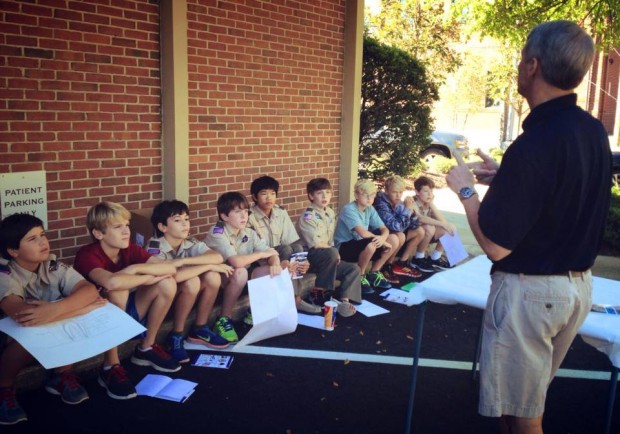 A few weeks before at their Monday night meeting, I presented a dentistry program for the troop that focused on how dental disease occurs and how to prevent it. Then, on this beautiful fall morning, we began outside on work tables; we wanted the boys to experience working with their hands.  So we mixed up some impression material and made molds of teeth.  Then we poured up the molds of one another's teeth and made replicas.  The boys made presentations covering the specialties of dentistry, the tools we use, how fluoride works, and tooth development.  They were very engaged and had fun.
Since that time, they completed a worksheet requiring drawing with labeling to demonstrate what they have learned and each made a clay tooth.
What a great group of guys! They all will be awarded their badge soon. I really enjoyed helping them learn about our profession from the "inside." Who knows, we may have had a future dentist in the group.  Hey, if you need a root canal . . .